My Humble Yoga Journey – Utthan Pristhasana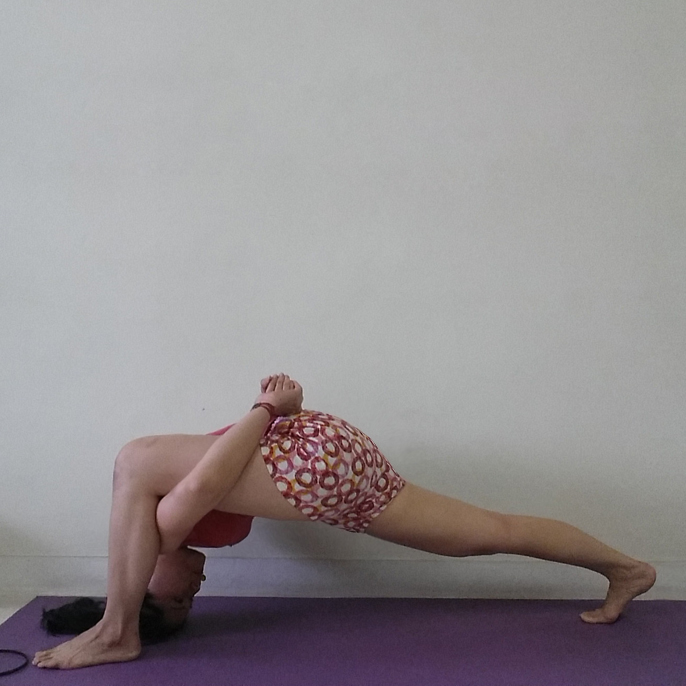 In my Surya Namaskar practice, I always have this asana included without fail.This is such a great asana for opening the hips, hamstring and groins. It strengthens the inner thigh muscles of the front leg and opens the shoulders. I can also feel the opening of the back of the knees.
Above picture is a modified version by clasping the hand behind and bring the crown of the head to the floor. It is quite wobbly before I could find the balance. 🙂
My Humble Yoga Journey, Gopako.
Wearing, Handmade Iyengar Yoga Shorts.